Slieve na Griddle lies between Northern Ireland and the Isle of Man and surrounds the Pisces Reef Complex Special Area of Conservation (SAC): a series of reefs made up of protruding rocky mounds rising from 15-35m from the seafloor.
The reefs create a solid base with nooks and crannies that allow provide a home for a range of species. Lampshells, sea squirts, sea mats, fern-like hydroids and fish take advantage these mounds, and they are also a resting and feeding place for passing fish, birds and marine mammals.
Between the rocky mounds lies a plateau of mud, a sheltered area for Dublin Bay prawns, brittlestars and other species to settle. This combination of the muddy areas of the Marine Conservation Zone and the rocky mounds of the SAC makes the area very unique and a hotspot for marine life.
Numerous sea birds forage in this area including gannets, herring gulls, kittiwake and Manx shearwater.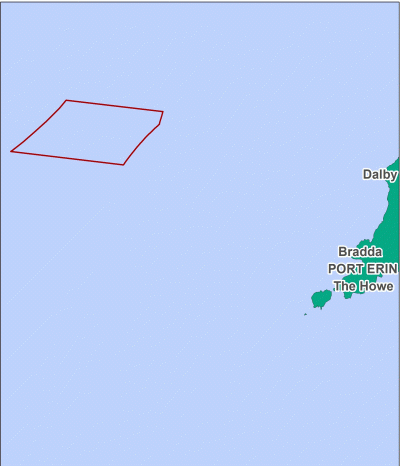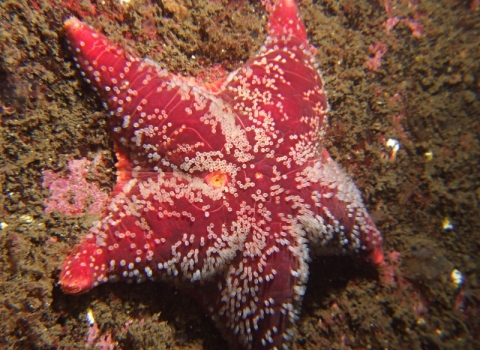 Show your love for mud
Unfortunately, intensive trawling for Dublin Bay prawns occurs in most muddy areas of the Irish Sea and trawl scars are visible on the seabed in this area.
There is currently a lack of protection for muddy habitats in the Irish Sea. Therefore, it is critical that Slieve na Griddle is protected as soon as possible to safeguard valuable species and habitats.
Other Marine Conservation Zones nearby