Dive in!
National Marine Week is The Wildlife Trusts' annual celebration of our seas. Despite the name, it lasts 16 fun-filled days! 
This year is slightly different due to the COVID-19 crisis, but there's still lots to get stuck into it! We are hosting a combination of live (socially distanced) and virtual events, a Beached Art sand sculpture competition with awesome prizes, and a Coastal Nature Challenge to help you get out and about to explore coastal wildlife on your doorstep! Scroll down to find out how you can take action to save our seas, find activities to do at home or how to guides for when you are out on the shore!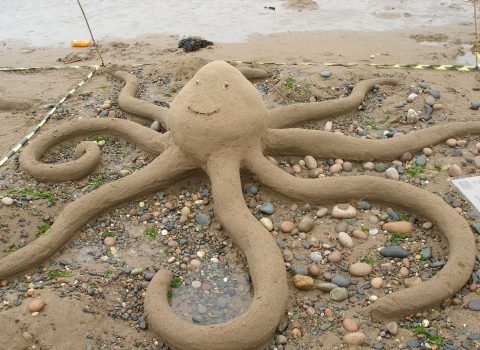 Get creative!
Although some of our events have had to be cancelled this year, it gives us the perfect opportunity to run our biggest Beached Art Competition ever! All you need to do is head to your local beach (or even a sand pit in your garden), get creative and send us a picture of your #BeachedArt creations. So grab your bucket and spade, and get ready to have fun in the sun (not guaranteed), sea and sand!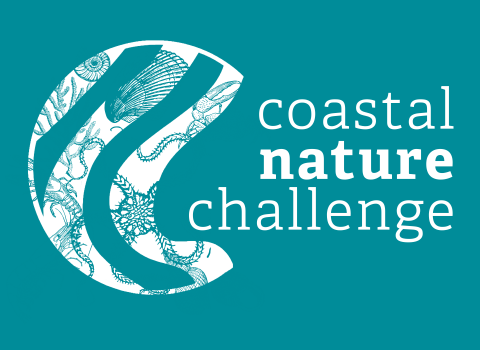 Spot it, snap it, record it!
Become a citizen scientist and join us on our Coastal Nature Challenge. We're on a mission to spot and record as many different coastal wildlife species as possible this National Marine Week! We are challenging people up and down the coast of the North West to get out and look for wildlife on their local coastline.
Join one of our awesome events
We are hosting a range of face-to-face events (in line with Government guidance) and virtual events, which means you can attend wherever you are! Take a look below or...
Take action
Many aspects of our everyday lives have a negative effect on our seas. Find out more about simple actions you can take to help marine wildlife or add your voice to our call for Highly protected Marine Areas.
Other things to do
Discover fun, local story walks for children:
Seaside activity guides:
Spotter sheets:
Colouring in sheets: