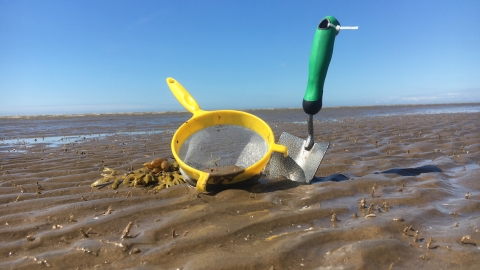 Shoresearch
Location:
Ainsdale Beach,
58 Shore Rd, Southport PR8 2QA,
Southport,
Merseyside,
PR82QB
Unearth the secret life of our sandy beaches!
Event details
About the event
If you really want to know what lives in a sandy or muddy shore, you will need to have a look at what is living down in the sediment itself. This means digging up some of the sand or mud and extracting the animals (infauna) that live inside it. It is important to remember that, despite initial appearances, many sedimentary habitats are every bit as diverse, as highly structured and as vulnerable to damage as those which have more obvious features.
Booking
Suitable for
Families, Children, Adults, Experts, Beginners
Know before you go
What to bring
Wellies, waterproofs, hats and gloves... wrap up warm!!
Parking information
Parking is free outside the Ainsdale Discovery Centre